The Office of Pensions maintains comprehensive and responsive systems for benefits and funds management which helps retain a quality workforce and provides a secure and supportive retirement commitment.
Also, we like to give notice to our own employees who have provided quality service, dedication and outstanding performance in their work for all of our State of Delaware Pensions Customers.
Employee Recognition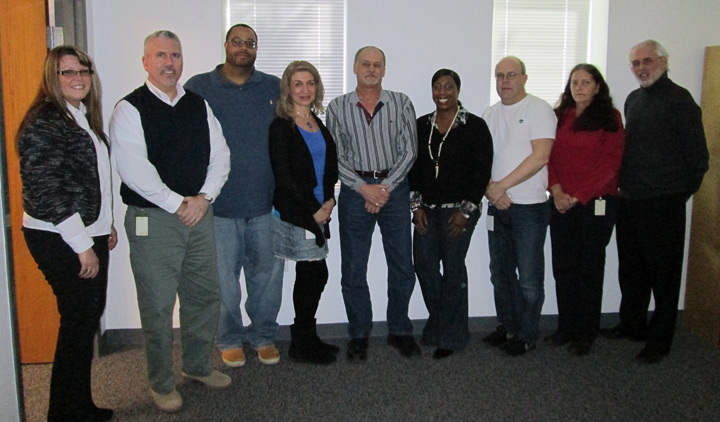 Left to Right:
Robin, John, Martin, Rita, John, Lisa, Ralph, Bernice, David
The Pension Office's large scale software system has been upgraded to PeopleSoft v9.2 and is in a production environment. The "go-live" process began Thursday, February 26th at 4:30pm and was officially declared complete on Sunday, March 1st at 4:52pm. The hours in between these two timeframes were spent upgrading and validating the results to bring to conclusion the nine month project. This was a coordinated effort involving Pension Office, CherryRoad Technologies and DTI staff.