Listen to this page using ReadSpeaker
State of Delaware Office of Pensions
Pre-Retirement Workshops
Virtual SEPP Pre-Retirement Workshops Dates and Times

Wednesday, June 1st, 2022 from 1:00 pm until 3:00 pm.

The Office of Pensions is hosting a virtual Pre-Retirement Workshop via TEAMS to provide information regarding the Delaware State Employees' Pension Plan benefits. There is no cost or pre-registration required to attend. Please consult your IT Department for help with accessing TEAMS if needed. The session will begin promptly at 1 pm.

Please click here to access TEAMS Instructions: Teams Instructions

NOTE: This Announcement does not apply to Delaware Transit Corporation (DTC) employees.


RETIREMENT RESOURCES:
If you are not able to attend a Pre-Retirement Workshop, please click on the link below to watch the presentation.
See Video Here
If you need help with the pension calculator, please click on the link below to watch the video on how to use the calculators.
See Video Here
The Pre-Retirement workshop is available on the Office of Pensions YouTube site here.
---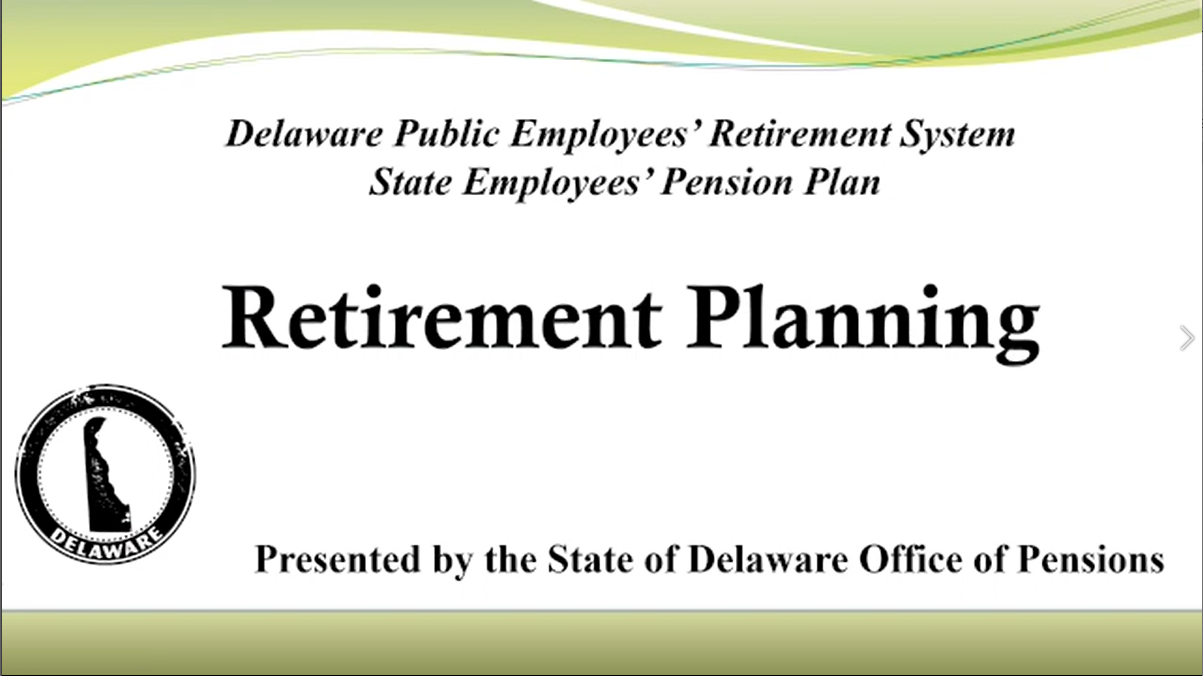 Click to watch video